Helping Hand Resource Center is a 501(c)3 not for profit agency. We depend solely on donations from the community. All of our staff are currently volunteers who take many hours of their time to dedicate to low income and re-entry clients. Our Mission is to Change Lives & Reduce Crime we do this by providing the word of God and programs that are truly in need for growth and empowerment. Your help is badly needed. Please take a look at some of the programs that we could use your help in. Donations can be made by you, and you will help make a difference in someones life. Your donations go straight to the programs that you would like to see your donation used for. So please Make a donation today. And Thank You.
Our Internship Program provides a great way for clients to learn the business world. We teach over 80 clients each year how to be an intern, then we place them with local business owners who teach them how their business works. This program is vital to our community, the opportunity that this program brings to low income individuals is an ongoing motivation to change their way of life..
Each client must go through an eight week class; which is 32 hours of instructional time. Then they are placed with a local business owner for eight weeks at eight hours a week.
Your donation to help keep this program operational is vital. Below is what our budget is and how much we have raised. If you would like to help fund this program, please click the donate button below
OUR GOAL: $49,244.98
RAISED SO FAR: $3,150.00
Helping Hand Resource Center provides social service programs to all low income clients. Services like Mental Health, Drug & Alcohol Treatment, Anger Management. These services are vital to the growth of our clients needs. Helping Hand Resource Center works closely with local agencies to provide services that enrich the continued growth of individual's lives. Agencies like Counter Measures, which provides Drug and Alcohol treatment; Life Transformation Counseling, which provides Mental Health. Without these services; clients would run the risk of not being able to maintain employment, enhanced family and social issues, 10 times more likely of returning to prison or jail. Helping Hand Resource Center is dedicated to reducing crime in our community, without these services the risk would be high of individuals returning to a life of crime. Your Donation will go directly to funding our Social Service Programs. Please Help Today.
Budget: $78,678.00
Raised as of 07/26/17: $3,450.00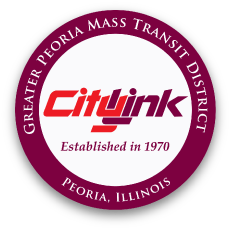 Helping Hand Resource Center issues over 3000 bus passes each year; at a cost of $9,000.00. These bus passes are used to provide two weeks of transportation to and from new jobs that are clients have obtained. We also use passes for appointments, and for clients to get to and from classes here at Helping Hand Resource Center and our partnering agencies. This is a very vital need to our clients. If you would like to help with these cost it would be greatly appreciated. Please click the donation button below.
Budget: $9,000.00
Raised to Date: $350.00
Helping Hand Resource Center provides classes that all of our clients are required to attend. Classes like Anger Management, Conflict Resolution, Family Budgeting, Customer Service, Food Handling, Community Activism, Data Processing, and many more. These classes are the very asset to clients gaining the ability to make strong changes in their lives. With your help we can continue to provide the much needed support system that helps our clients make a step up in our community. Please make a donation today by clicking the donate button below.
Budget: $32,154.00
Raised to Date: $3,225.00